Your reliable source of high-quality bird rings
The manufacture of bird rings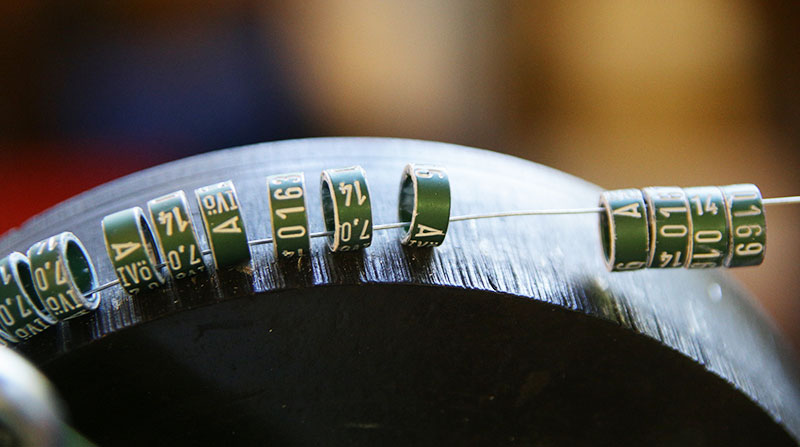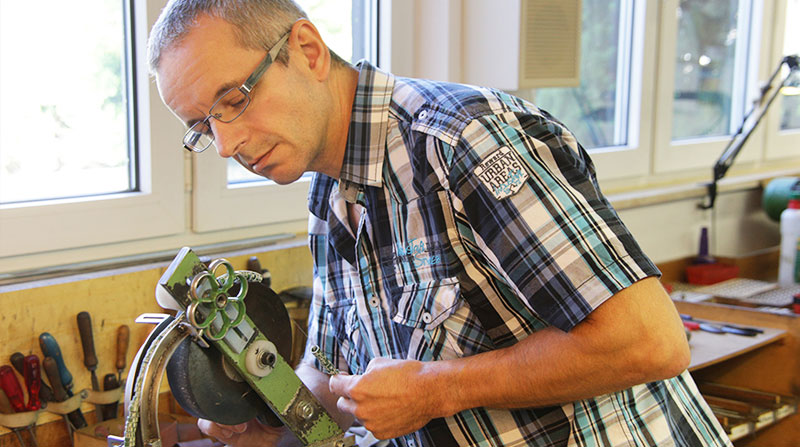 Whether they're breeding ornamental fowl, purebred doves, canaries, parakeets, parrots or falcons, breeders all tag their "breeding successes" with bird rings.
We – the Hans Herr bird ID ring manufacturing team – specialise in the production of bird rings. Only high quality bird rings made of aluminium and stainless steel leave our manufactory, which is existing since 1888.
Our range of rings includes all common sizes and designs. Open and closed bird rings manufactured by Hans Herr are all unique, handmade items.
Our bird rings, embossed with letters and figures, are used all over Europe.
Product range
Napkin rings and Engraving
Rings from small to large - due to our long experience in ring production we expand our product range with unique napkin rings.
We also manufacture these in stylish colors up to our clients' request, and decorate them by laser engraving. Whatever the occasion, whether it's a wedding, or any kind of family or business celebration, napkin rings by HERR will enhance the party tables.
Maybe you're looking for some personal engraving done on a trophy plate or on small metal items like spectacle cases, key rings, letter openers, knives, cups, etc? We can do this for you too.
Learn more
About us
We are a medium sized company based in Baden-Württemberg. The company has been family-owned since its founding in 1888.
Founded in 1888 in Karlsruhe by Artur Pfäffle (co-founder of the DKB).
In 1966 Herr Pfäffle transfers the company to his nephew Hans Herr.
In 1986 the workshop moves to Eggenstein.
In 1995 the children of Hans Herr take over management of the business: Hans-Peter Herr and Renate Stöcker.
Since 01.01.2009 Hans-Peter Herr has managed the business.
On 27.03.2013 Mrs Marion Herr also became a managing director and has been managing the company with her husband since then.
On 01.08.2017 the daughters Simone Gerber and Melanie Siegel have taken over management of the business.
Contact