Napkin rings and engraving by Hans Herr GmbH
Napkin rings
Our years of experience in the manufacture of rings have led us to expand our range of products and services.
We manufacture napkin rings (not dishwasher safe) to enhance party tables for businesses as well as for private individuals, for company and family celebrations.
Our napkin rings made of aluminium are available in a wide variety of colors and can be decorated, as required, with the laser engraving.
We will immortalise your event in an artistic manner, with a logo, date or writing.
Want to give the napkin ring to your guests as a party gift? They'll remember you for a long time to come!
Engraving
Aside from the engraving of our napkin rings, our engraving service includes anything that needs to be decorated with an individual imprint.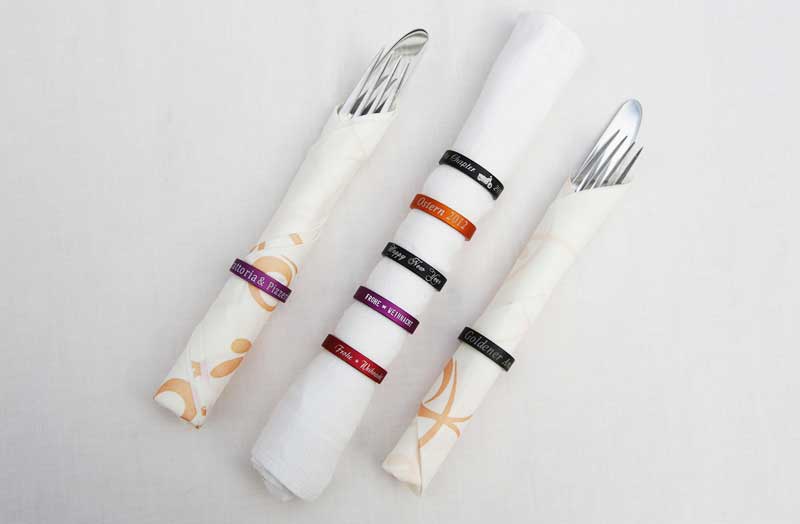 From a doorbell plate to a trophy or even a motorbike part - we can decorate practically any small metal item (length 12 cm x height 8 cm) with individual laser engraving.
Ask us – we can give you more details!
Hans Herr GmbH
Kirchenstraße 83
D-76344 Eggenstein-Leopoldshafen
Tel.:
+49 (0) 721 – 68 60 23
Fax:
+49 (0) 721 – 68 30 29
E-Mail:
Contact